Why I am leaving Lighthouse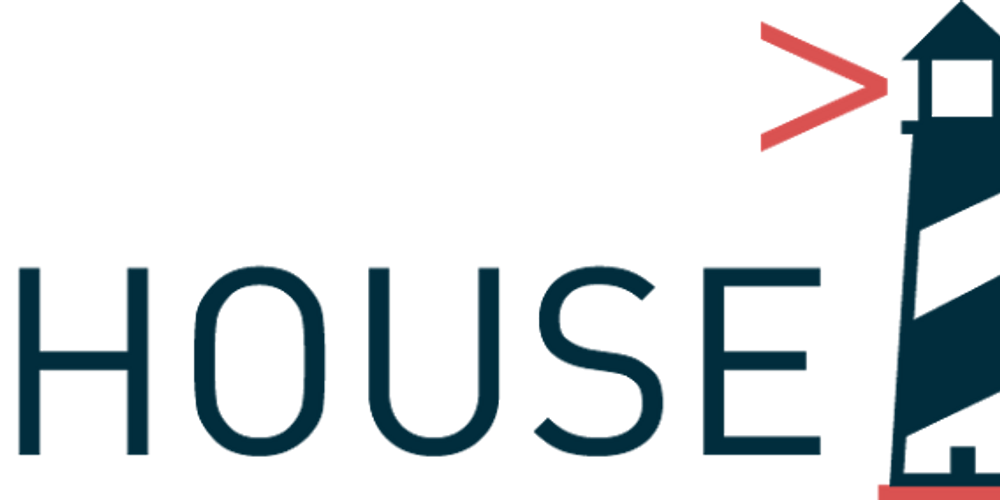 For the past five years, I have had the privilege and pleasure of working with the incredible team at Lighthouse Labs to build out Canada's biggest and most successful bootcamp. That's not marketing hyperbole, it's truth. Our student outcome reports validate that our students are immensely successful, and if you look at the total number of communities we have touched and the percentage of new developers we have been able to bring into the industry, we've been remarkably successful for a young, scrappy startup that began with a few guys giving up safety for growth.
Well, as of April 1st, 2019 (No fools), I will be doing the same thing. I am giving up safety for growth.
Usually when someone is leaving a company, particularly from an upper management/leadership position, there is a negative reason. I want to promise you that it is not the case here. In fact, because there is nothing negative going on with my employment or the company is why I feel safe making this choice for myself. It means Lighthouse has grown to a point that it doesn't need me to keep growing. Lighthouse, as an entity, will continue on without me. I will continue to take a part-time role, still teaching periodically, but I won't be in the office every morning before 8am, staying as late as I need to, and won't be the public face of evangelism and tech advocacy for Lighthouse that I have been for the past five years.
I've had so many opportunities and privileges since I have been here at Lighthouse. I have been able to work with some of the top devs in the Vancouver industry, connect with high school and university students across the country and champion a passion for technology. I have been able to reach out to literaly thousands of teachers in every province and territory and shape how they bring computational thinking and coding into their classrooms, impacting almost two hundred thousand students across Canada. I am humbled by this, and it never would have happened if it weren't for Lighthouse Labs and the platform they have provided for my own accomplishment in tandem with their growth.
I've had the immense privilege of working with some of the smartest, most talented people I could have asked for. The founders, Jeremy, Khurram, and Josh, have been colleagues, friends, drinking buddies, accomplices, instigators, and in every single case worthy of all the respect I could give them. They've given me the space to define how I wanted to impact this business, guided me to being the best version of myself I could be, and opened so many doors for the advancement of my skills and my personal growth that I've lost count. I could not have expected a better group of people with which to work.
The staff I have had the privilege of working alongside have been tremendous. To call any one of them out is to to a disservice to all of them, and I would hate to accidentally gloss over someone and their contribution and influence on me. Please know that if we worked together, the pleasure was mine and I genuinely feel I am better having known you than I would have been without.
Lighthouse has a tremendous team of leaders, and here I can call out some people specifically. Sylvia, Rachel, Nicole, Remy, these are the GMs that have kept our branches open and the lights on, even if in some cases that meant propping the doors open physically. These are some of the best humans I have met, and I can only hope that they will continue to be in my life after I step away from this organization. Topaz and Tiffany have been the marketing juggernauts that have tirelessly worked alongside Jeremy to drive the number of people applying to the bootcamp. Charlyne is someone I had wanted to work with for years before she joined the Lighthouse team, and she proved that even as I had idolized her, I had underestimated her. Recently bringing stellar people such as Amy and Carmen onto the team only pushed us further, bringing fresh ideas and continued energy in.
And there have been the students. Almost two thousand students have passed through the courses I have taught. Over sixty cohorts of the web bootcamp, a dozen iterations of our intro courses, dozens of workshops. The HTML500 occurring in cities across Canada was a highlight moment for me. The students have been why I have been a full-time teacher. The joy of watching the a-ha moments, the fulfillment of knowing that I am helping these people to fast-track their entry into their careers, being able to pay forward the tens of thousands of hours of mentorship that I received early in my career. There have been some utterly amazing students that I have taught. Again, to call out any one or few would be to infer that the rest weren't memorable. Working with students, getting to know them one on one, has been the best part of the past five years. Taking people through the stress of the bootcamp, seeing them gain the skills they needed to contribute to the world in a new, digital way, this has been my motivation for getting up each morning and coming to the office.
And the passion for that is still there, but I am choosing growth over safety. I am choosing to join Sphere as their Technical Lead, and to help build this platform through and make a new impact on the world through my technical contributions. This builds on my already twenty-plus year career as a developer, and allows me to continue to contribute great technology to the world. Deep in my heart, there is a builder who has an irresistible urge to make technology. That builder has been mostly dormant over the past few years, recuperating after my last foray into startups.
It would be the safe choice to stay with Lighthouse and the cushy existence I have carved out for myself. But that would be betraying the spirit in which the company was founded, it would be betraying the message that we give to students that they need to "Be comfortable being uncomfortable". How can I, in good conscience, stand up and lecture students about building skills and then going out and using those skills to contribute to the world if I am not following my own advice? How can I tell students that the world of tech is one where your reputation and the respect you receive come from what you contribute instead of what you consume, if I'm not out there contributing too? I believe in what I have been teaching for the past five years, and as such I am choosing growth over safety in 2019.
Please feel free to reach out if you want to talk about this with me. I'm happy to reassure you in person that no, there really isn't anything wrong with Lighthouse, and that yes, I'm very happy with the decision I'm making.
I'm not going away. I'm growing.